Glass Reinforced Plastic (GRP)
Across its expansive facilities, TCTI's highly-skilled workforce are leaders in engineering customizable composite solutions. Used for a broad range of purposes, GRP is an optimal low-maintenance choice due to its high mouldability, thermal efficiency, non-electrical conductivity, corrosion resistance and high strength-to-weight ratio. GRP can be seen across facades, wet rooms, architectural elements, industrial products, structures, and more.
The value proposition TCTI offers is a continuous drive towards cost optimization and high-degree quality checks across all procedures in compliance with with Lloyd's Register ISO 9001:2015. TCTI's unique blend of technology and craftsmanship is a key differentiator, including the exclusive manufacturing of in-house insulation for composite panels, and a CNC -5 Axis complemented with CNC routers to simplify complex tool making processes that streamlines moulding products with extreme precision.
Converting challenges into opportunities, TCTI's GRP material is fire retardant in response to regional challenges, and its DCD (Dubai Civil Defense) compliant construction facilitates the approval process for TCTI clients.
GRP is an efficient cladding material which has a major advantage on weight reduction in comparison to the traditional façade materials. GRP's strength to weight ratio makes this material to be preferred by the construction industry as an optimised solution for façade work. This results with direct reduction on overall building load which offers advantage through reduced steel consumption and optimised foundation works which makes the project costing more feasible. GRP has a higher durability to sustain extreme weather conditions. Being a thermally efficient material GRP is mostly preferred by the consultants working on projects coming up in regions exposed to very high temperatures. GRP is also a highly adaptable material which can be moulded according to architectures expectations. GRP maintain their shape and functionality despite exposed to mechanical and environmental stresses.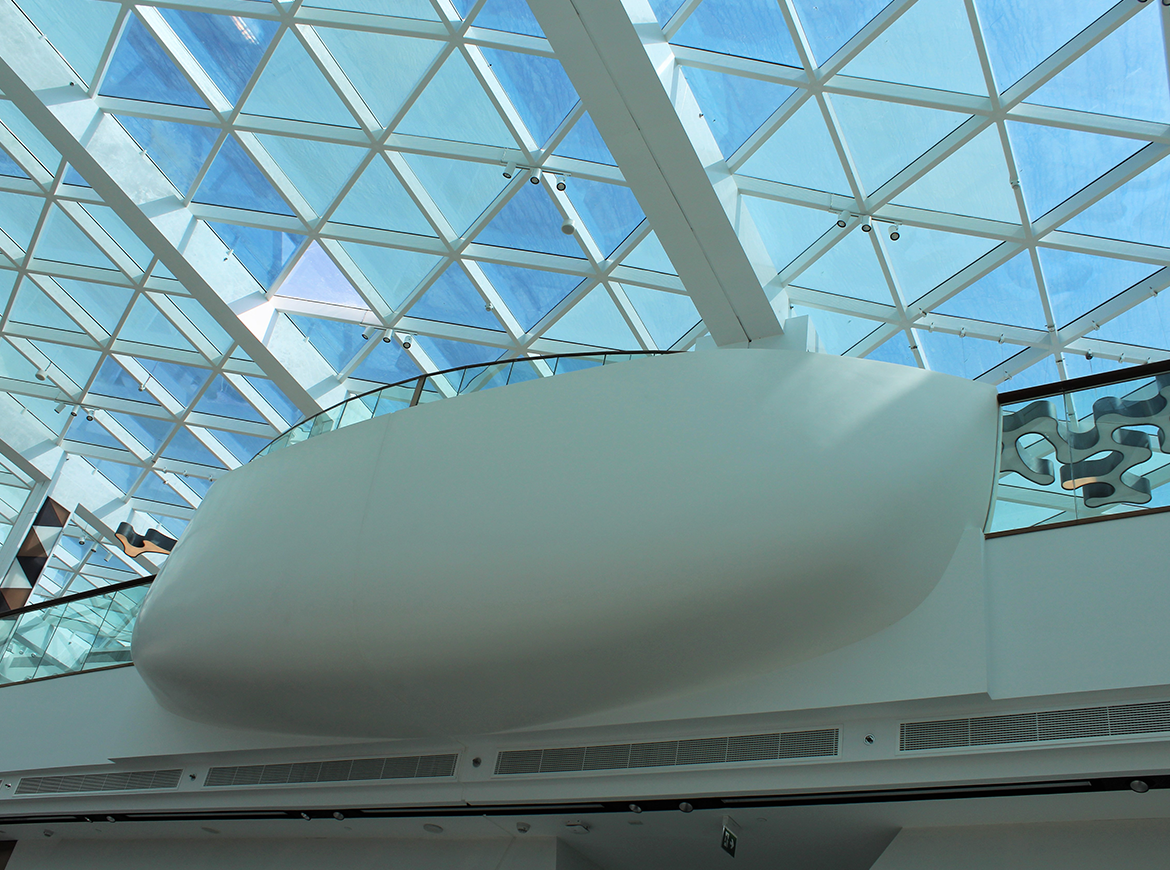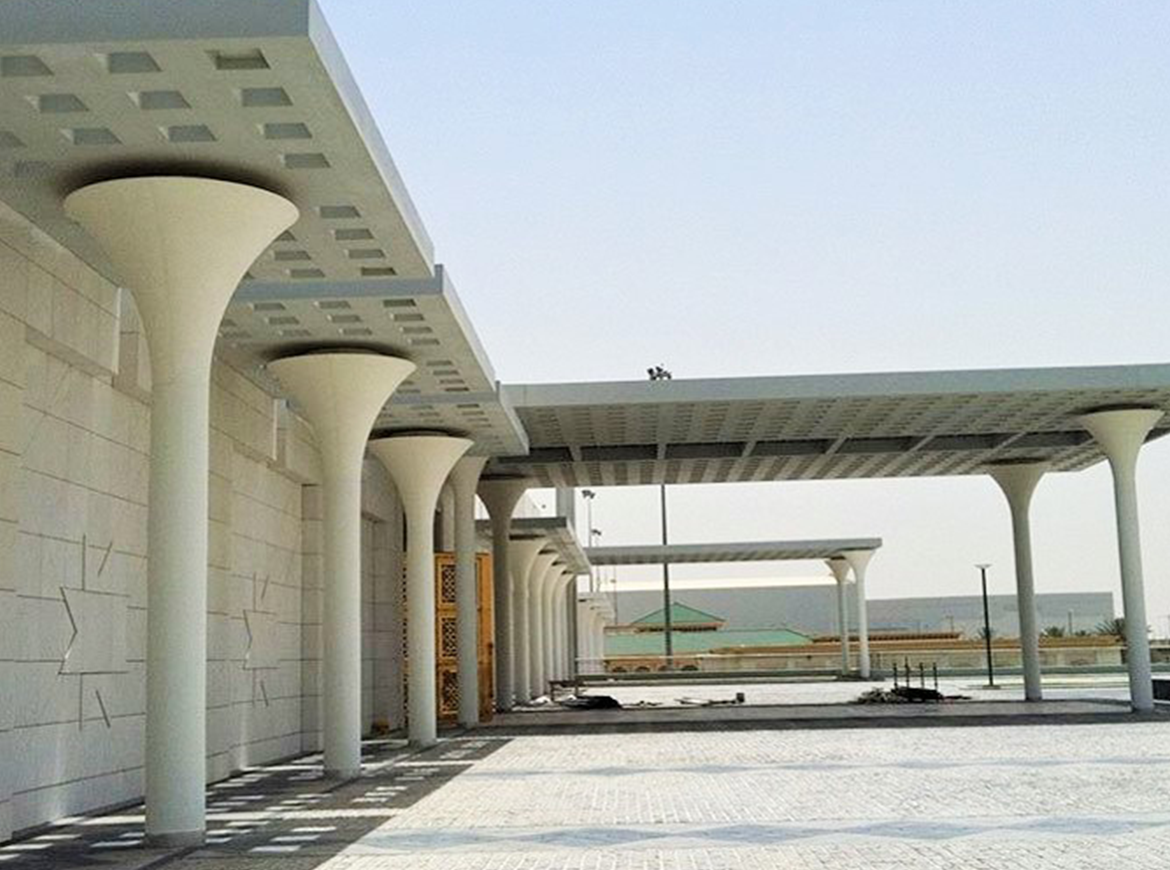 GRP, as versatile material, has an edge over the traditional materials in the making of any architectural features. The mouldability, easy to handle, easy to install, better mechanical properties, optimised fire properties etc will make GRP to stay ahead of conventional materials in this sector.

Gel-coated GRP is an easy to maintain surface and this ensures an aesthetically consistent products.Different colours, shapes, contours, textures, finishes are feasible with GRP.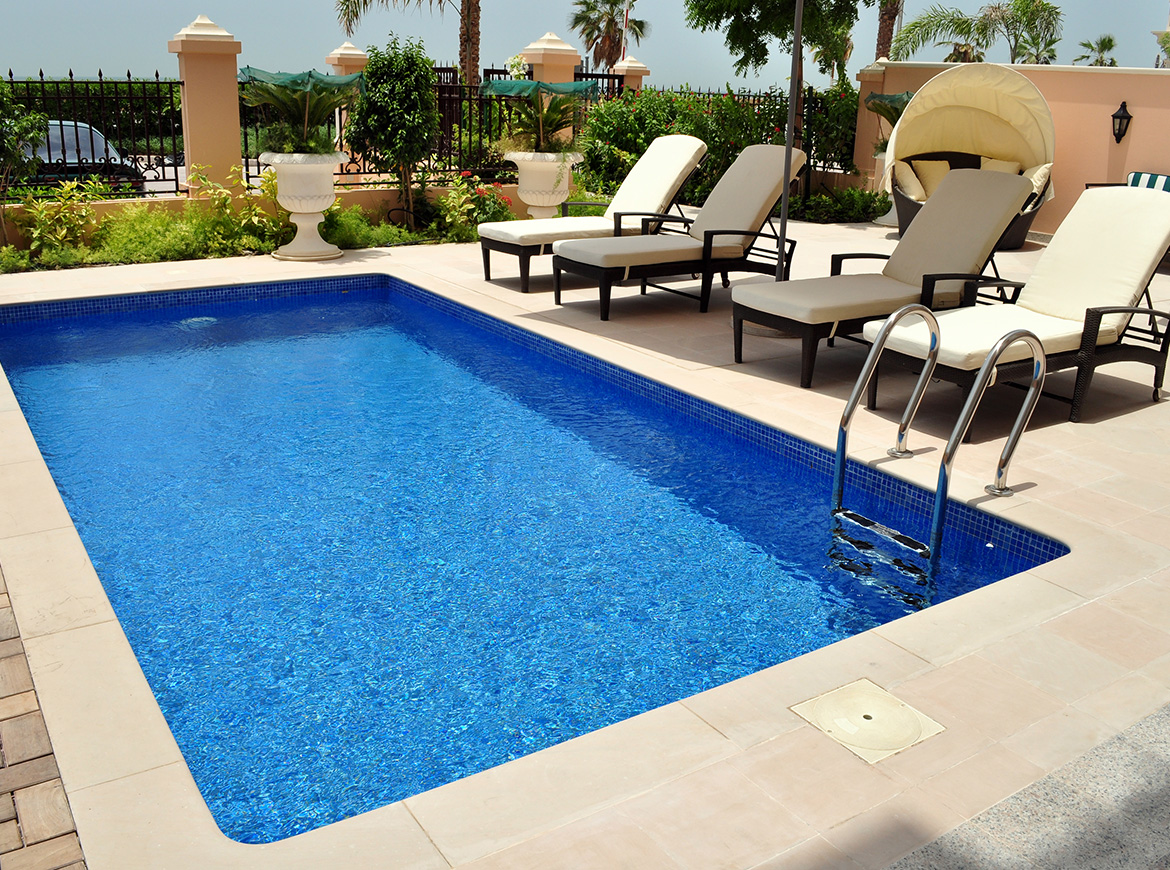 TCTI is a pioneering pool manufacturer with over 20 years of domain expertise in the pool market with more than 10,000 preformed pools supplied in this region.

Preformed pools built with composite panels offer a permanent solution for the perennial challenge of water leakage. Tiled as well as gel-coated pools of standard and customised designs and sizes are available in the portfolio to suit budget of the buyer.

Innovative designs handpicked from exquisite styles of the region are meticulously built to perform. Beyond engineering excellence, these pools deliver richer swimming experience and stylish facelift to the landscaping.

Not every manufacturer can construct a robust pool shell which will last test of time. Structurally validating the construction to optimise the engineering aspects of the pool is core strength of pool manufacturer TCTI which no one in the market can replicate.
Design flexibility makes GRP a preferred material to construct bespoke products. The material has inherent merits from maintenance perspective and this stays ahead of conventional materials on the durability.

GRP has adaptability to designer's choice as color, texture and finish has more options with GRP. As a material GRP can be used for products meant for interior as well as exterior applications without changing much on the chemistry of the laminate.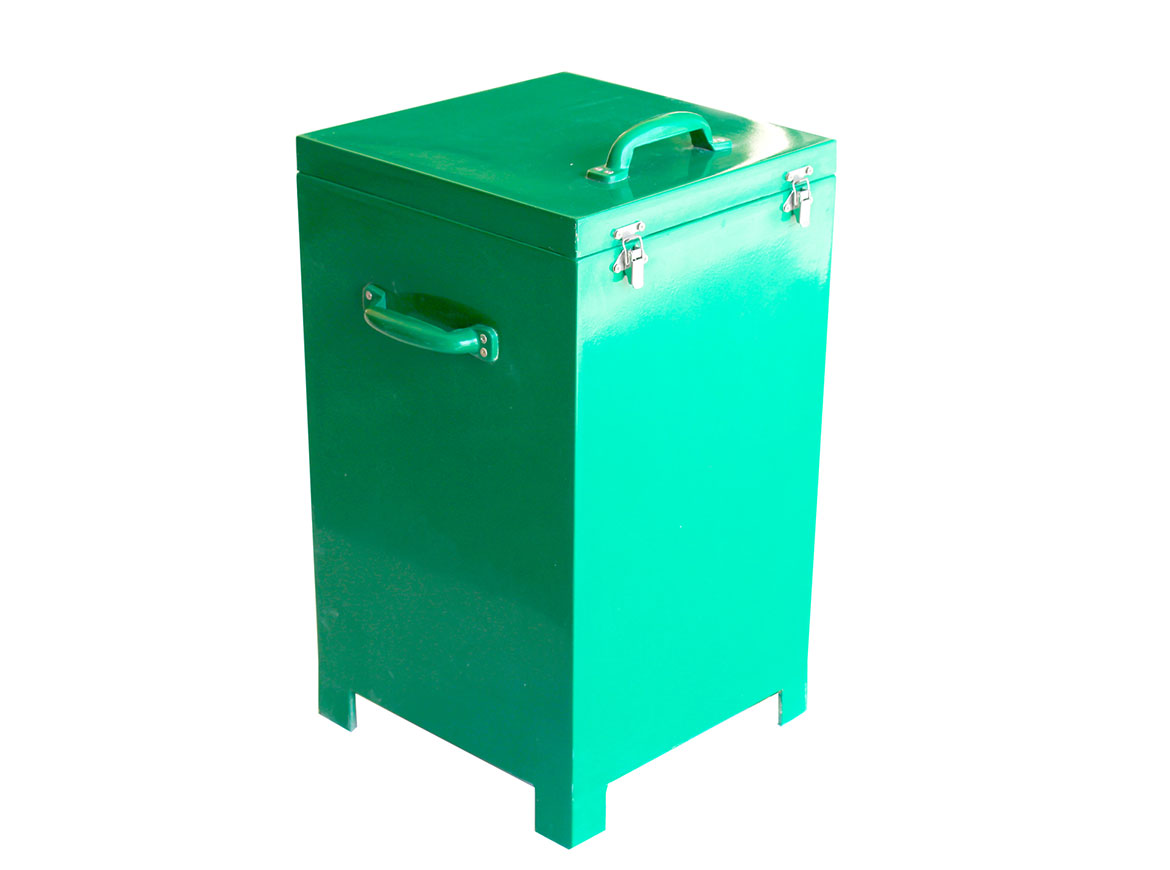 GRP is a most preferred material for industrial applications. Being a material which can sustain extreme conditions including higher degree temperature fluctuations, exposure to chemicals, exposure to water, electrocution hazards, fire etc makes GRP as an optimal material to construct products / elements for this industry.

This product portfolio covers almost all types of enclosures in oil & gas sectors, sunshades for instruments for oil & gas projects, kiosks for all applications including DEWA, DM, SEWA, FEWA requirements, shelters for housing communication devices in airports, radomes in communication sectors.
GRP panel tanks are an advantageous means to store water on basement, ground or roof levels for indoor or outdoor spaces in commercial and residential buildings due to their modular and extendable system, customisable sizing ranging 1m³-10,000m³, and ease of transport or relocation.

Offered as insulated or non-insulated, GRP tanks are highly durable against heavy impact and weight, UV rays and harsh weather, and dirt adhesion and bacterial growth. The design also ensures no metal components are in contact with the water thanks to external assembly fixtures and accessories, an exclusive convex bottom panel design with a flexible rubber sealant to prevent leakage, and a partition to allow continuous, uninterrupted water supply during maintenance and repair.