DIAMOND PACKAGE – Fully covered comprehensive maintenance package with a 24/7 presence of technically sound service team at site for monitoring and system operation.

GOLD PACKAGE – With 24/7 Service personnel coverage at site. Materials (spare parts and consumables) are excluded.

SILVER PACKAGE – Regular scheduled site visit as monthly pattern for inspection and reporting of any issues identified. The basic contract is for 12 months.

DIGITAL SERVICE PLANS – TCTI has developed a number of digital service plans. These are specific plans and tasks focused on attending to specific ailments.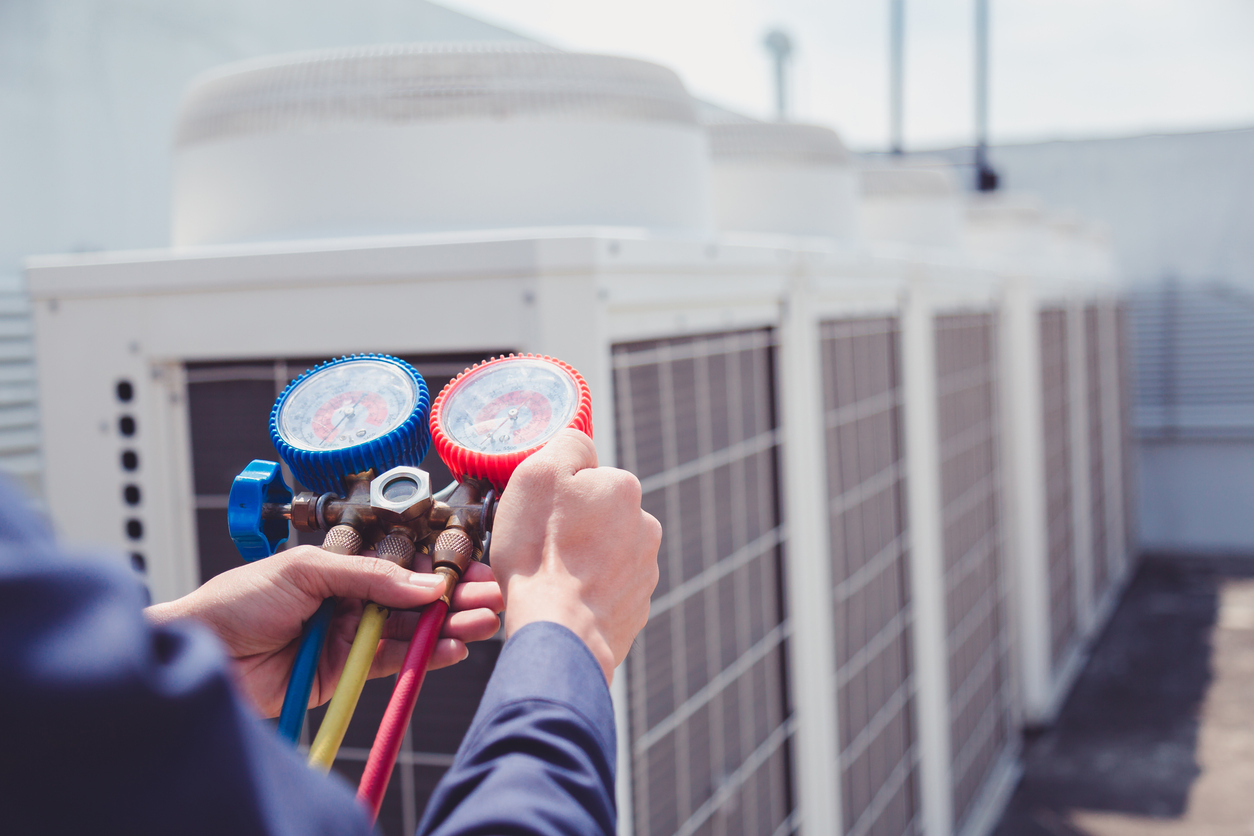 The core success of TCTI is built upon a firm commitment to its after sales support. The company has an enviable track record in this activity where nothing is overlooked. TCTI's after sales support division maintains strong professional engineers and technicians who provide sound expertise to satisfy clients in the service, maintenance and spare parts activities. We deliver a flawless PPM contracts for all our cold storage and other industrial storage projects.
We have a large and diverse stock of TCTI DOOR hardware, refrigeration and electrical spare parts to serve our customers. TCTI maintains a substantial stock of consumables. Refrigerants and coolants such as R134a, R404, R407 and compressor oil.
A common approach to monitoring cold environments is to have personnel perform regular temperature checks and record the temperature data. While simple, manual recording rarely provides accurate records and it doesn't comply with the need to continuously monitor.
The solution to this matter is to install a hard-wired and dedicated central monitoring and alarming system that can be viewed from a PC, and will send notification to pager, PC or cell phones.
Remote monitoring equipment can be installed on/in all types of mobile and static storage & refrigeration equipment. It means that you can easily monitor products and items that need to be stored under strict temperature-controlled conditions. You can access essential temperature information via any internet connection and it is updated in real-time so you're always kept informed. You can customize reports to your exact requirements. Using remote monitoring, staff can keep a close eye on site conditions without having to enter the location and you will have full monitoring and control over your units from your office or even at home.
Features of a Remote Monitoring system:
Will provide updates on any temperature changes or relevant activities in real-time
It is suitable for a wide range of refrigeration units
Can monitor numerous sensors, circuits and relays at once
Will maintain a log and audit which can be referred back to at a later date as required.